Residential moving is a separate profession – mainly in Budapest.
With many years of experience behind us, we recommend that you entrust the delivery of your valuables and furniture exclusively to a reliable moving company! Promove's youthful, fair, well-powered team delivers your belongings in the shortest possible time, with the utmost care and efficiency. Feel free to entrust us with everything except booking a parking space and packing it in labeled boxes – we guarantee quality and professional relocation. In addition, we only charge for the actual work done for our service, without hidden costs!
Have we piqued your interest?
Ask for a quote from us!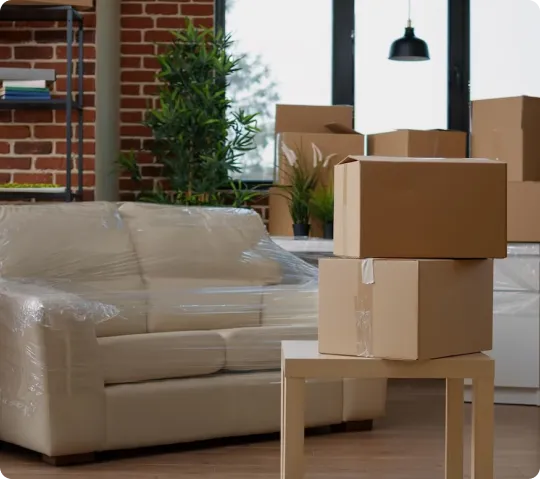 What makes moving and furniture transportation so different in Budapest?
In addition to carrying, moving and furniture transportation in Budapest, there are countless circumstances that are worth counting on. This includes, in addition to frequent road closures, traffic diversion, partial area closures due to possible events, often one-way streets. In addition, furniture transportation in downtown storey houses is a problem mainly in old houses without elevators. On the one hand, these circumstances require thorough territorial knowledge on the part of the driver, up-to-date information on current closures and serious muscle strength from the wrapping staff.
From this it is easy to see that moving and transporting furniture in Budapest presents challenges that only professional and prepared companies can effectively cope with. The Promove team works with a dedicated dispatcher who keeps colleagues up to date on the current road situation, and our staff is former athletes whose physical stamina easily copes with the problems posed by the floors.
Of course, it is not a problem to ask for furniture transport to the countryside either. We also undertake the moving and transportation of furniture from Budapest nationwide. In some cases, furniture delivery can be resolved immediately, please contact our customer service for details!
What should be included in the quotation request?
When requesting a quote, it is worth including all important information. First of all, it is important to indicate the size of the apartment, because it already indicates the size of the move, and it is worth writing an itemized list of the furniture to be moved and indicate if there are individual, large furniture.
Approximately estimate the number of boxes, suitcases, bags in which your movable property will be placed.
It is important to indicate the specifics of the site. This includes, for example, if it is not possible to park in front of the house because of what floor the apartment is located, or the absence of an elevator, or if a long corridor is accessible only to the apartment.
When listing household appliances, it is worth indicating the size of the machines. It doesn't matter if you have to take a 140-litre mini operating room or a side-by-side type.
It may be important to anticipate if there are a lot of fragile items in the packages to be moved, because their placement may require special action.
How is the removals in Budapest?
Successful order will be confirmed and our colleague will contact you to arrange details. At the agreed time, our colleagues will accurately appear on the spot and indicate on the phone number provided for contact that they are ready to start moving. Ideally, the customer will reserve a parking space, if this has not been done, we choose a suitable parking space, which is as close as possible to the place of removal and sufficient space for safe loading.
Our colleagues then go into the apartment and assess the items to be moved. If there is a special request, the order will be discussed, otherwise the most ideal course of loading and transportation will be taken into account. At this time, the time is recorded and the removals begin.
If you have requested additional services, our staff will begin the boxing, dismantling and safe packaging of the furniture. After that, the loading starts on the truck, which our colleagues will do as efficiently and quickly as possible.
When the loading closes, we drive over to the destination in the shortest possible way, taking into account the current traffic traffic information and possible closures.
After arrival, the unbacking begins. Our colleagues take the boxes and furniture to the exact room where you request and place them in their final place. If you have also required furniture installation, our colleagues will efficiently and professionally perform the installation and fixing of the furniture if necessary. When everything is in place, the clock is sealed and the final settlement is carried out.
Why can Promove offer its services at a fair price?
Like most moving companies, Promove works with hourly rate accounting. However, it is important to see that it is not the lower hourly rate that guarantees cheaper moving, but speed. Moving is protracted if the endurance of those carrying out the transport is inadequate. And this means a more expensive move even with a cheaper hourly rate at the end.
Promove staff ensures fast and smooth organization, and our professional team of former athletes guarantees muscle strength that can carry out the most difficult objects in a fraction of time.


You will end the day with a satisfied smile if you choose us! Request a quote today!
USEFUL TIPS FOR PREPARING FOR A MOVE
Frequently Asked Questions
Contact our staff and request a quote today! We look forward to your honorable inquiry.