Dis- and Reassembly of Furniture, Boxing
Boxing, provision of packaging materials, disassembly and assembly of furniture.
Promove offers a wide range of services to help your move go smoothly and your values arrive safely and safely at your destination.
When moving, you need to pay attention to many trifles, because furniture and values can be easily damaged when moving. An improperly packaged item can escape inside the box and cause serious damage to other, possibly fragile objects, in value. Unfortunately, the quality of roads is often very lousy, so even during the most careful driving, we may drive into a pothhole and because of the bumps, the boxes, objects move and hurt each other.
At Promove, we strive to prevent all possible problems, which is why we contribute to its successful relocation more than just loading and packing. At your request, we also undertake your moving by boxing, and we also do the foil of furniture and blistering of valuables, so that everything arrives safely and scratch-free. Our employees protect your values with many years of experience and knowledgeable hands.
Have we piqued your interest?
Ask for a quote from us!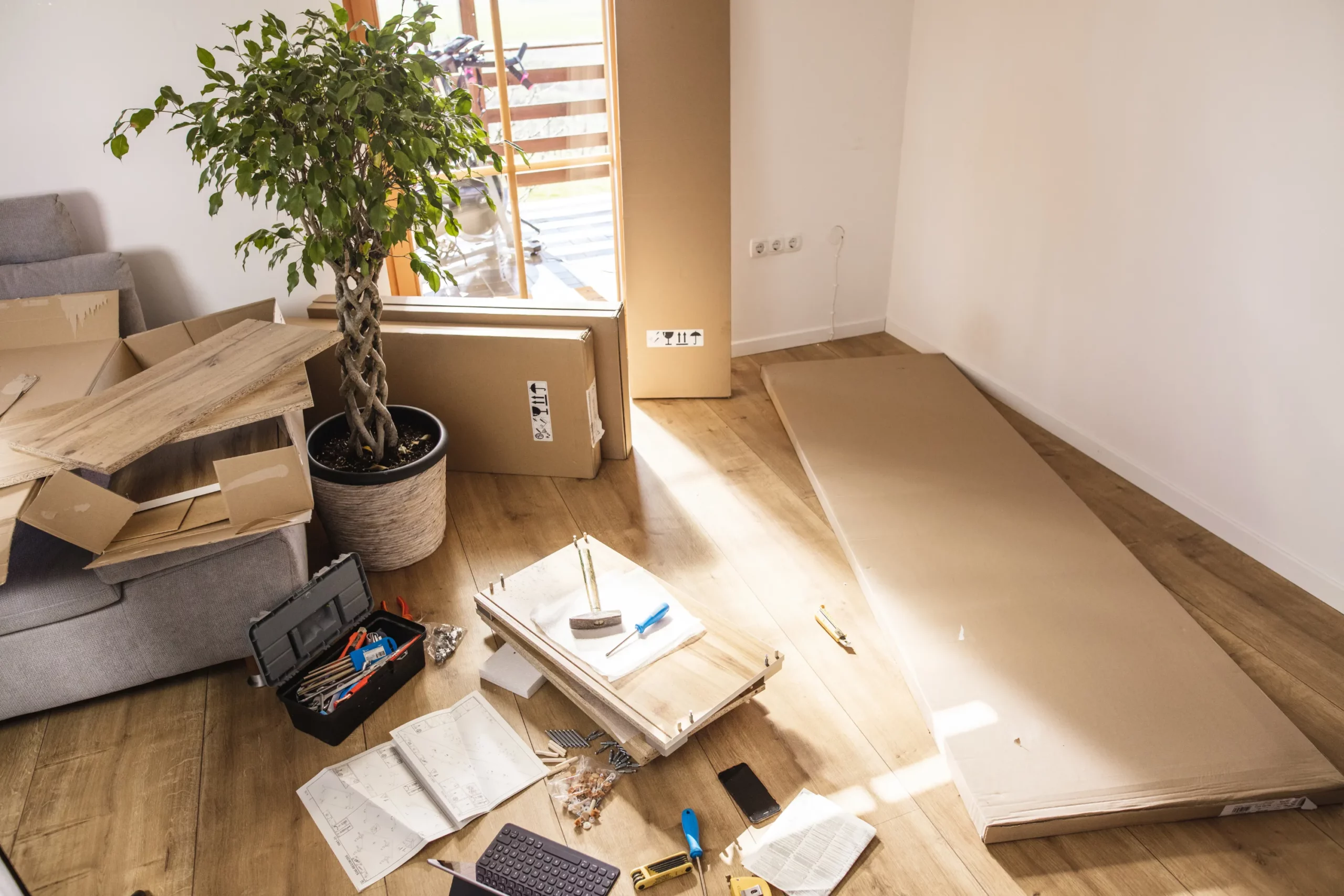 We provide what you need. At your request, we can box all your movable property, but you can also request partial boxing if you want to professionally pack only your fragile items, household appliances and highlighted values. All you have to do is pack your clothes and personal belongings.
Insuring packaging material
Good quality boxes and packaging materials make a big contribution to successful moving. At your request, Promove will be happy to provide you with high-quality boxes specially designed for moving, which will certainly not let you down and retain your values.
Delicate furniture, such as a precious leather sofa or high-gloss kitchen furniture, is easily damaged or dirty during transportation even with the utmost precaution. Beds and mattresses should be given special attention, as your night tranquility depends on the fact that dirt, dirt or insects do not get into it during transportation, so it is worth protecting them with foil. At your request, we professionally carry out the thorough packaging of your sensitive furniture.
If you only require packaging material from us, our colleagues will deliver the boxes and protective films a few days before the start of the removals, so that you can prepare the boxing comfortably and in time. If you also request full or partial boxing, our colleagues will take the necessary packaging material with them on the day of the move, carry out the boxing and delivery. If there is a need for a quantity of boxing that our colleagues cannot perform on the day of the removal, they will start work one day in advance so that we can start your moving on the scheduled day and time.
We work with the highest quality, large boxes, but we can provide smaller boxes if necessary. Their price may vary depending on the quantity. Ask for our detailed quotation!
Furniture disassembly and assembly
For transportation, most pieces of furniture have to be disassembled either because of their size or quality. Most of the sheet-mounted furniture has a small hold and is not strong enough to make it through a journey without damage when assembled. These should be dismantled, carefully packed and reassembled in the new place before starting the move. There are also large pieces of furniture, such as large corner sofas or U-shaped sofas, which would be impossible to transport at the same time, so they must be disassembled.
At your request, our staff will be able to disassemble the furniture, pack it, and then assemble it in the new place.
It can cause great trouble that the dismantling is still solved somehow at home, but during the assembly of the furniture there is no longer the original guide and no one remembers which screw was taken from. Promove employees deal with the dismantling and assembly of furniture on a daily basis, they know the professional features that can be quickly and accurately restored to the original condition. So it is worth enlisting the help of our experienced colleagues.
It is also often a headache that the removed bolts fall out, there are no necessary cranes. Promove employees pay special attention to having all the parts and bolts, and when returned to their destination, guarantees the safe continued use of your furniture.


EYou will end the day with a satisfied smile if you choose us! Ask for a quote from us!
Our customer service team will answer all your questions. We look forward to your honorable inquiry!